DWC are delighted to announce our new Educational Programme for dancers attending the Finals of our competition in Portugal 2019.
We will be holding weekend Masterclasses in Autumn 2019 for the highest point scorers in the following genres: - Children Ballet, Junior Ballet, Children Modern Contemporary and Lyrical, Junior Modern Contemporary and Lyrical, Children and Junior Show Dance, Tap, Song and Dance and Jazz.
The invites will be selected by achieving one of the top 24 scores in the genre.
They will be strictly by invite only with 24 places available on each weekend. Our teachers and their associates are at the top of their profession and this will be an opportunity that cannot be bought.
The classes at the finals that are eligible will be judged by the same judges to ensure fairness.DWC, may invite (if space allows) dancers who impressed them at qualifiers, but could not attend the finals. This will be on the specific recommendation of the International Judge at the qualifier and sent to DWC Headquarters for consideration. The recommended dancers placed at the finals from 25th to 30th, may be offered a place if not all invites are taken up.
After receiving the invite, you have 3 weeks to respond or your place will be offered to another eligible dancer

An outline of the weekends is listed below: - (dates and teachers to be confirmed)
Ballet 14th - 15th September, 2019, Paris, Irina Sitnikova (Bolshoi teacher)
Ballet 12th -13th October, 2019, Barcelona, Misha Tchoupakov, tbc
Contemporary - 28th – 29th September, 2019, London , Odette Hughes/Wayne McGregor
Contemporary 5th – 6th October, 2019 Madrid, EBB Dance Company , Marco Blazques/Jean- Philippe Dury
Musical Theatre - October dates tbc London
The invitation will include 9 – 10 hours of tuition by the professionals. The tuition will be free of charge .
You will need to arrange and pay for your own travel and accommodation.
Our travel partner Moline Travel can assist you in finding accommodation near the venues.
Details of our weekends are as follows: -

Junior Ballet 14th - 15th September, 2019, Paris,
Qualifying Classes: Junior Solo Repertoire, Junior Solo (any style - girls only)
Hotel: Moline Travel
Dates: Weekend Arrive Friday 14th September depart afternoon of Sunday 16th September, 2019
Class times: Saturday - 5 hours commencing approx. 10.00 am with warm up and masterclass commencing around 10.30
Sunday - 4 hours commencing 10.30.am with weekend concluding 14.30
Irina Sitnikova

Teacher of classical dance and ballet repertoire.
In 1969 she entered Saratov Ballet School, from which she graduated in 1977 in the class of Professor N.A.Maksimovoy.
From 1977 to 1980 she was first soloist of "Moscow Classical Ballet" under the direction of N.Kasatkinoy and V.Vasileva.
From 1980 to 2000 – soloist of the Mariinsky Theatre.
During her dancing career she was soloist in various performances from as:
Diamond and Princess Florina – "Sleeping Beauty"

Gulnara and Odalisque – "Le Corsaire"

Pas de trois – "Swan Lake"

"Shadows" – "La Bayadere"

"Don Quixote "

Friend and Grand Pas – "Raymonda"

"Pas de trois" Paquita"

The 11th Prelude and Waltz " "Les Sylphides"

"Markitenka"

"Theme and Variations"
In 2001 she graduated from the Faculty of Education of the Vaganova Academy of Russian Ballet.
She is currently Head of the Department of Classical Ballet and Duet - Associate Professor at the Vagonova Academy.
Childrens Ballet 12th -13th October, 2019, Barcelona, Spain
Qualifying Classes - Solo Demi Pointe, Solo Repertoire En Pointe, Solo Ballet (any style - girls only).
Venue. Barcelona, Spain
Hotel. Moline Travel
Dates. Weekend Arrive Friday 11th October depart afternoon of Sunday 13th October, 2019
Class times. Saturday 5 hours. Sunday 4 hours
Misha Tchoupakov

Born and raised in, Russia, Misha Tchoupakov performed with the Bolshoi Ballet in Moscow as well as Colorado Ballet, Sarasota Ballet of Florida, Los Angeles Classical Ballet, San Francisco Opera Ballet in the U.S. and Vienna State Opera Ballet in Austria. He also holds an M.F.A. in Dance Pedagogy and Choreography from the Moscow State Academy of Choreography and he had taught for Colorado Ballet, Houston Ballet, Oregon Dance Theatre, State Street Ballet, Ballet Arlington in the U.S., Guangzhou Ballet of China, Galili Dance in Netherlands, Cluj Opera Ballet and Sibiu Ballet Theatre in Romania, and Cia Brasileira de Ballet and Teatro Municipal do Rio De Janeiro in Brazil,Ballet Nacional Sodre in Uruguay, and Tivoli Ballet Theatre in Denmark. He was also on the faculty of the Royal Ballet School, the Elmhurst School for Dance in Association with Birmingham Royal Ballet, and the English National Ballet School in the UK and served as Assistant Professor at University of Utah Department of Ballet. Mr. Tchoupakov currently works with YAGP Ballet and Contemporary Dance Competition in New York as Rehearsal Director, Judge and Master Teacher and is an internationally renowned guest teacher. He joined the faculty of School of Dance at University of North Carolina School of the Arts in 2013 as Assistant Professor.
Children's Modern Contemporary and Lyrical - 28th – 29th September, 2019, London
Qualifying Classes. Girls Solo Modern and Lyrical Girls Solo Contemporary, Boys Modern and Contemporary.
Venue: London
Dates: September 2019 tbc
Hotel: Moline Travel
Class times. 5 hours Saturday. 4 hours Sunday.
Wayne McGregor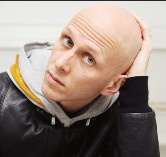 McGregor was born in Stockport and studied at Bretton Hall, West Yorkshire, and the José Limón School, New York. In 1992 he founded Studio Wayne McGregor, a resident company of Sadler's Wells and now based in Queen Elizabeth Olympic Park. His interest in cross- discipline collaboration has seen him work across dance, film, music, visual art, technology and science. McGregor has created works for Paris Opera Ballet, San Francisco Ballet, Stuttgart Ballet, New York City Ballet, Australian Ballet, English National Ballet, NDT1 and Rambert, among others. His works are also in the repertories of such leading companies as the Bolshoi, Royal Danish Ballet, Boston Ballet and
Joffrey Ballet. He has directed movement for theatre and film, including Harry Potter and the Goblet of Fire, Fantastic Beasts and Where to Find Them and Sing, and music videos, including the Grammy- nominated Lotus Flower for Radiohead.
Odette Hughes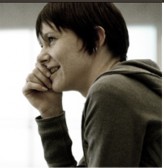 Odette Hughes joined Wayne McGregor | Random Dance in June 1997 following a dance and technology residency with Wayne McGregor in Berlin, becoming the company's Rehearsal Director in 2000. Odette danced for the company for a decade before retiring from stage and is now responsible for the everyday artistic supervision of McGregor's Company, overseeing all performances, and directing all rehearsals. Odette was First Assistant Choreographer to McGregor on the fourth Harry Potter Film, The Goblet of Fire (2004) and in 2006 she was Movement Coach on the fifth Harry Potter film Order of the Phoenix. She has acted as Rehearsal Director on Michel Ocelot's
Musical, Kirikou, which McGregor Directed, The Royal Ballet's Engram, and for The English National Opera's production of Salome, both choreographed by McGregor. She assisted McGregor on his production of Dido and Aeneas at La Scala, Milan in June 2006. Odette has restaged numerous McGregor Ballets including Eden|Eden onto the San Francisco Ballet (2006) and the multi award winning Chroma onto the National Ballet of Canada (2010) and also at the BolshoiBallet (2011). Odette has taught numerous workshops and Master Classes at Trinity Laban Conservatoire of Music and Dance and The Northern School of Contemporary Dance as well as many others.
Junior Modern Contemporary and Lyrical - 5th – 6th October, 2019, Madrid
Qualifying classes. Solo Modern and Lyrical, Boys and Girls Contemporary Solo Classes
Venue. Madrid
Dates Weekend Arrive Friday 4th October depart afternoon of Sunday 6th October, 2019
Hotel. Molinare travel
Class times. Saturday 5 hours Sunday 4 hours Teacher.
Jean-Philippe Dury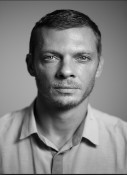 Dury is the artistic leader of ELEPHANT IN THE BLACK BOX since its foundation. Dury has danced for the best known international companies such as the Paris Opera Ballet, the Ballets de Monte Carlo, Compañía Nacional de Danza en Madrid and as a guest at Les Grands Ballets de Montreal. In these companies he has developed a career that is distinguished by the versatility of the performed repertoire, from the great classical ballets to the contemporary works from the great choreographers from the XX and XXI centuries. Dury has created works for professional companies, such as Leipzig Opera Ballet, Basel Ballet or Ilicite Company, and he has produced his own work for EBB company. He has more than 20 works and has been rewarded for them with awards such as Talent Madrid in 2013, the Taglioni European
Ballet Awards Berlin in 2014 and the Simón Bolivar award from UNESCO for best career. Since 2016, it has assumed a new mission aimed at international emerging dancers and with the objectives of promoting and developing their artistic careers. In addition, Jean-Philippe Dury is invited by numerous international schools as a teacher and choreographer to transmit his artistic knowledge to dance students.
Marco Blazques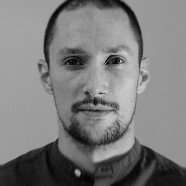 Marco Blázquez finished his Classical Dance studies at RCPD Mariemma, Madrid, and immediately began his career as a professional dancer for "Europa Danse" (Cannes, France) in 2005. After going through a diversity of dance companies in Europe, in 2009 he joined the "Nederlands Dans Theater II" and, later, in companies such as Staatstheater Mainz. Marco Blázquez has worked with the most prestigious choreographers of the current dance scene including Nacho Duato, Ji?í Kylián, Ohad Naharin, Johan Inger, Paul Lightfoot, Sol León or Alexander Ekman.
He also has his own creations as choreographer. His repertoire includes more than 10 short and long works such as: Salvation, Fragile-Stato, Dreadful Stagger, Drift
in Drain, A Fading Found, Obumbrate, Absorption, LOL , Sounen or 1 36.
Throughout his career, Marco Blázquez has always combined his activity as a dancer and choreographer with that of classical and contemporary teaching in various schools and professional companies, bringing an innovative and enriching vision to the art of dance.
Children and Juniors Musical Theatre - October dates tbc, London,
Qualifying classes: Children Song and Dance. Junior Song and Dance, Children's Solo Jazz, Junior Solo, Jazz, Children Show Dance, Junior Show Dance, Children Solo Tap and Junior Solo Tap.
Venue. London.
Dates. Weekend Arrive Friday … October depart afternoon of Sunday … October, 2019
Class times tbc
Hotel. Moline travel.
Teacher. To be confirmed.
We intend to increase these weekends every year with more dancers having the opportunity to join with some of the most famous names in the world of dance for advanced tuition. Teachers only will be invited to watch the masterclasses.
We hope you are as excited about this new venture as we are.
John Grimshaw
Chairman
DWC limited