DWC would like to inform all dancers and teachers of the stage dimensions of the stages
Main Stage in the Melia Hotel :
Please note that the stage this year is a different shape than normal. With the front of the stage being approximately 19 metres and the back approximately 7 metres.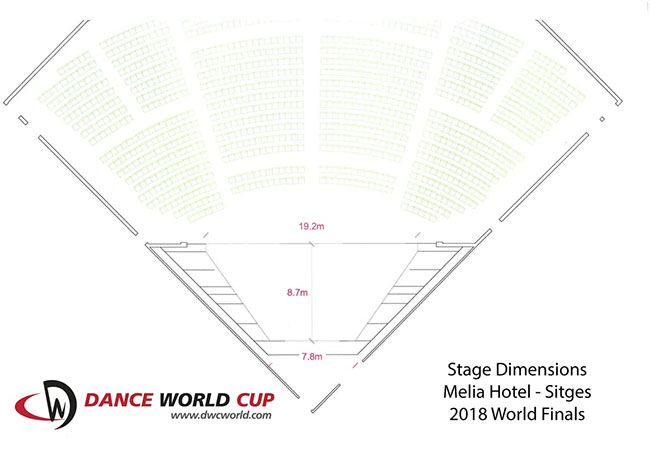 El Prado Theatre - Sitges Town Centre
The stage dimensions for the El Prado Theatre: 7m wide x 8.5m deep.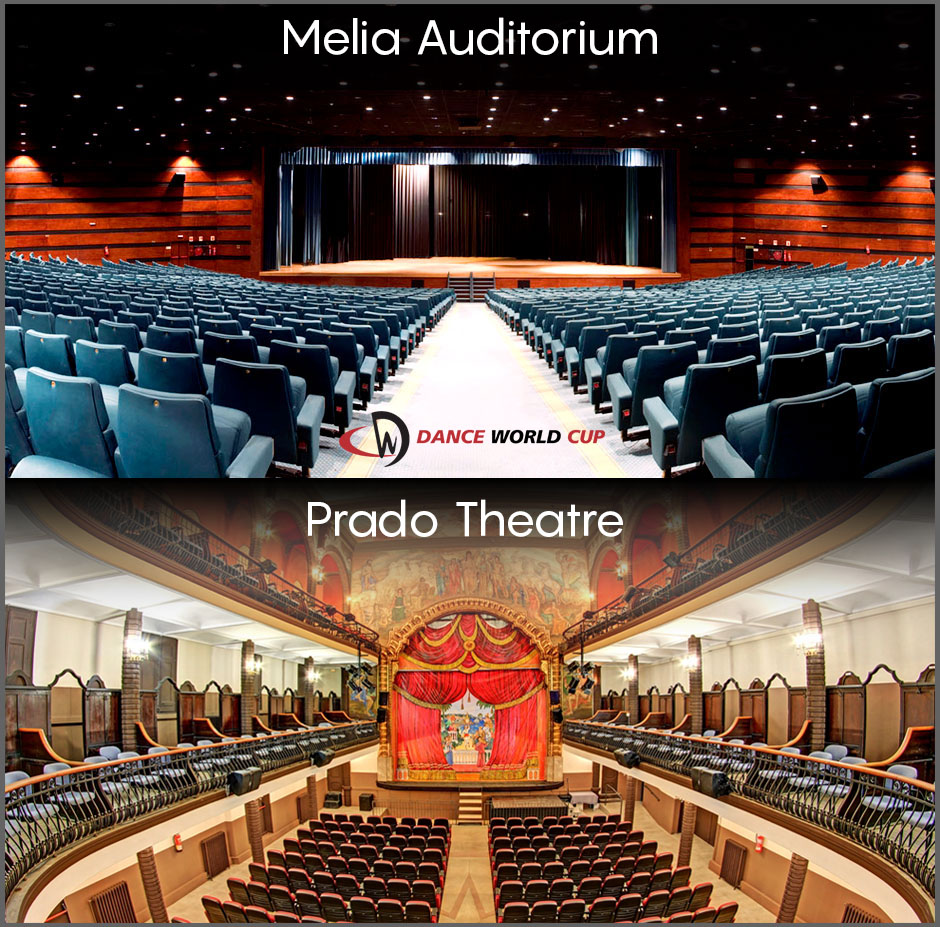 :