Viva Dança Dance Convention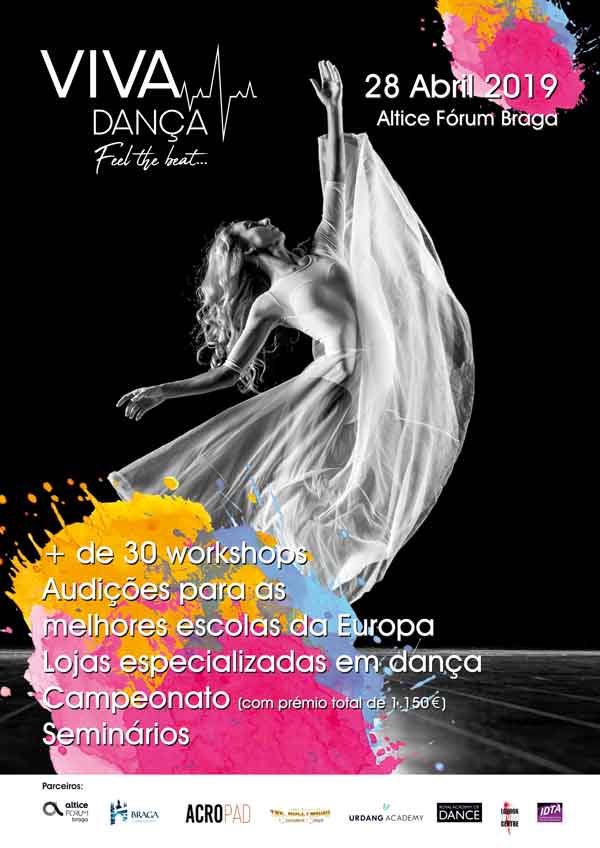 Viva Dança is the first dance convention to come to Portugal. It is designed to showcase the best dancers, teachers, choreographers, colleges, conservatories and brands from across Europe, through workshops, mainstage performances, seminars, exhibitor stands and a championship competition.
By bringing them together for one day (9am-6pm), we hope to create an opportunity for Portuguese dancers to discover their further dance education opportunities, and likewise for dance colleges to discover Portuguese talent. Throughout the day, knowledge will be imparted, skills will be gained and the love of dance can be shared amongst like-minded people.
Throughout the day dancers will be able to enjoy taking various different workshops, shop at the exhibitor stands, watch dance college performances, take part in improvisation competitions, take part in the Championship Competition and much more...