Highlights from the Dance World Cup 2023 World Finals in Braga, Portugal.
The prestigious Dance World Cup 2023 World Finals descended upon Braga, Portugal, in a whirlwind of energy, talent, and international camaraderie providing a breath-taking extravaganza of dance and artistic expression from 30 June – 08 July 2023.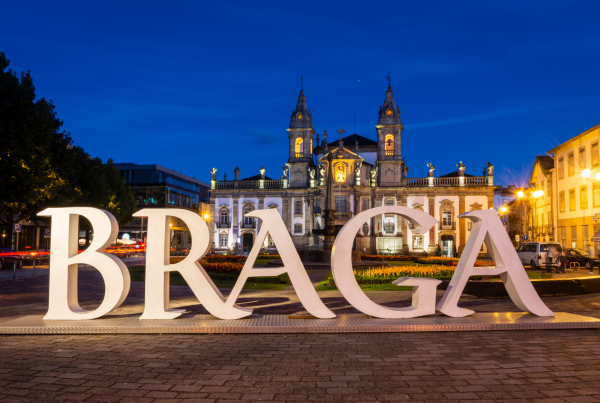 This much-anticipated yearly event, often likened to the Olympics of Dance, welcomed over 7500 dancers hailing from more than 50 nations. With an impressive array of distinguished judges, choreographers, and supportive dance enthusiasts from around the world, the 2023 DWC World Finals delivered once again an exceptional quality competition and entertainment to all!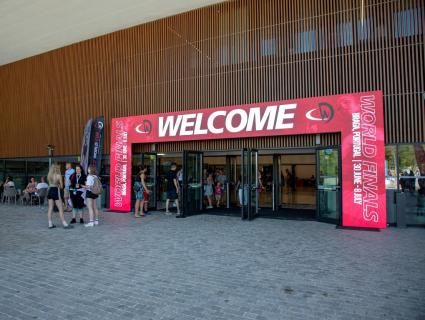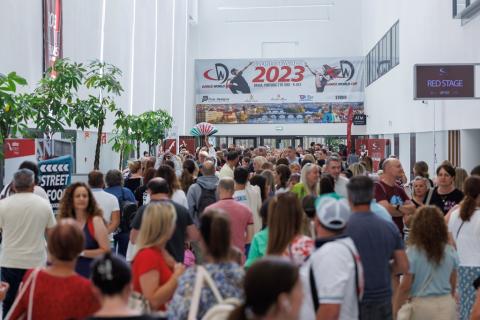 Over a thrilling span of 9 days, Braga transformed into a vibrant epicentre of dance excellence. Dancers of diverse ages and backgrounds dazzled audiences with a staggering total of 4800 performances across three stages in two awe-inspiring venues, leaving onlookers mesmerized.
The competitors' exceptional skill and artistry were nothing short of remarkable, reflecting months, if not years, of unwavering training and devotion.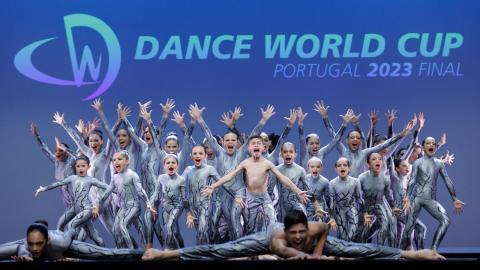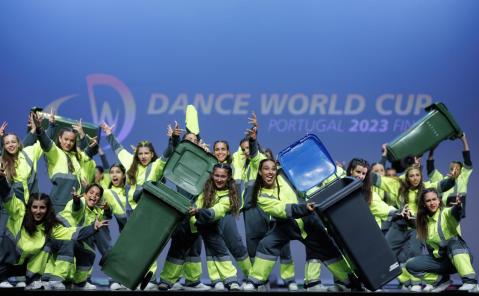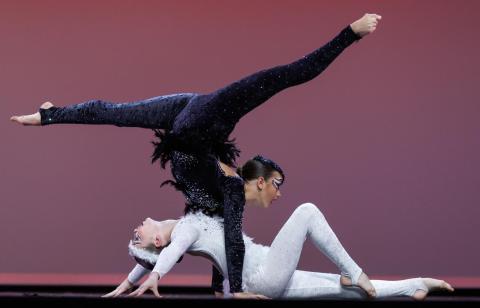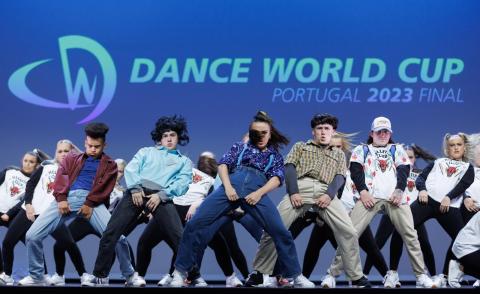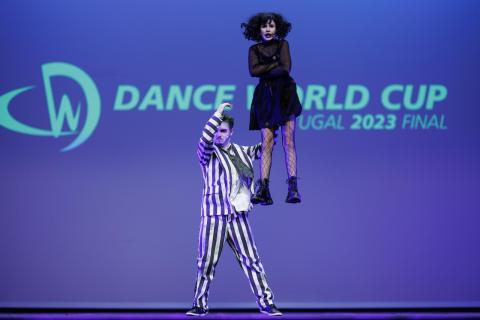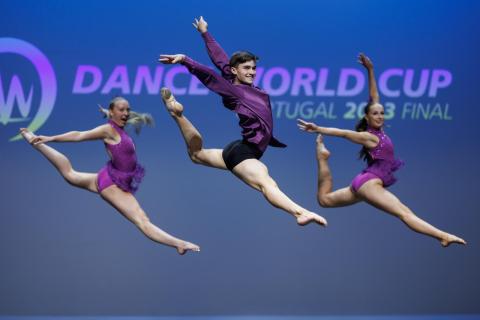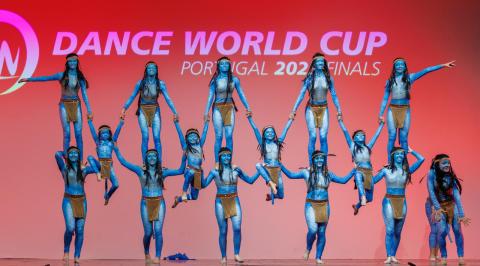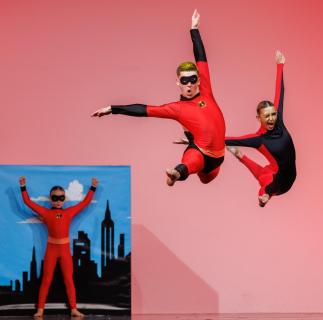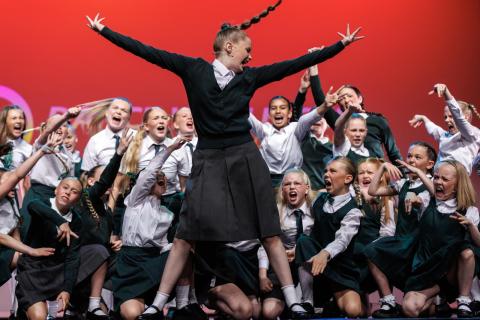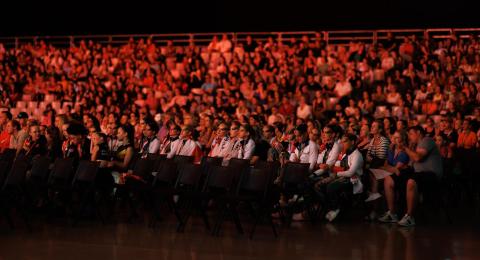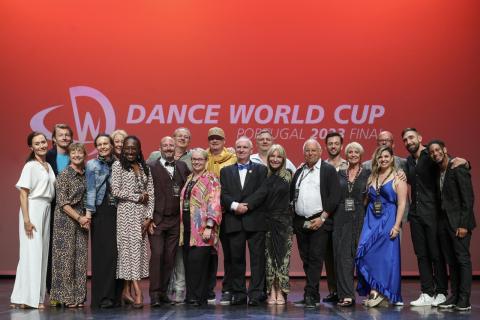 Beyond the competitive spirit of the 2023 DWC, the Altice Forum Braga emerged as a hub for artistic growth and learning.
Over 85 sold-out Masterclasses and educational lectures, led by acclaimed choreographers Richard Wherlock and Ayako Nakano, provided invaluable opportunities for participants to refine their techniques and learn from the industry's finest.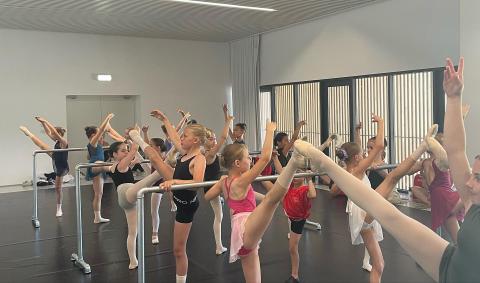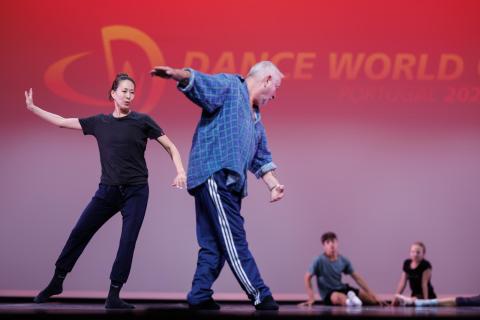 Set against the enchanting backdrop of Braga's historic architecture and picturesque landscapes, highlights were undoubtedly the first day's Opening country flag parade where dancers from 50 nationalities proudly paraded through the cobble streets in the centre much to the delight of the onlooking crowd.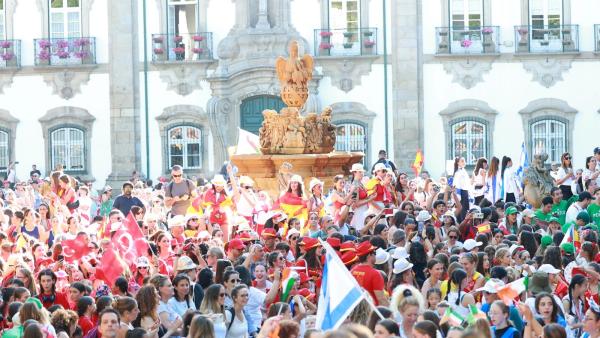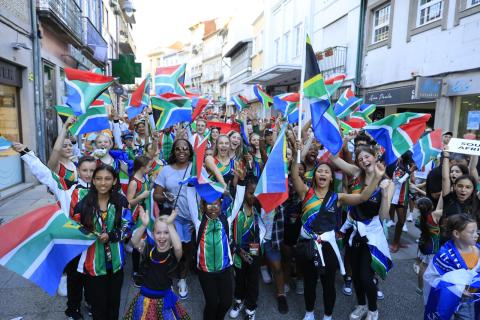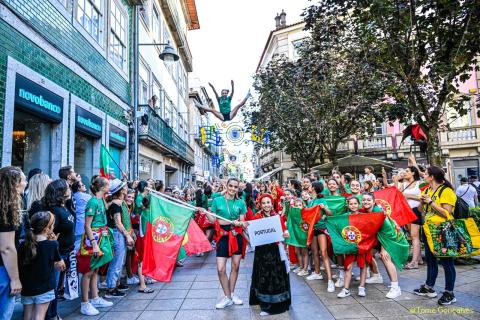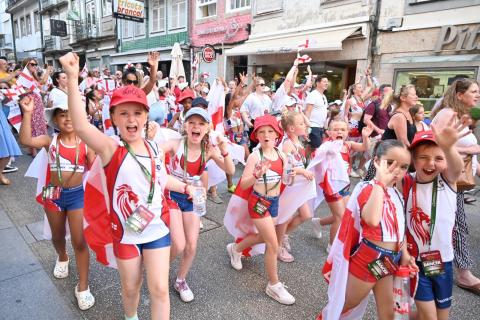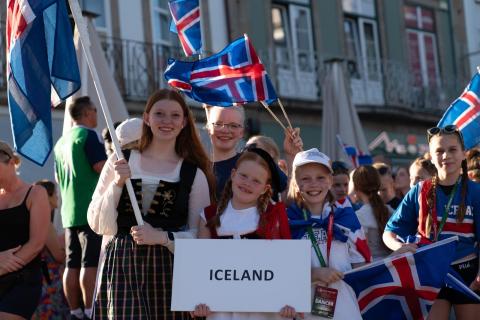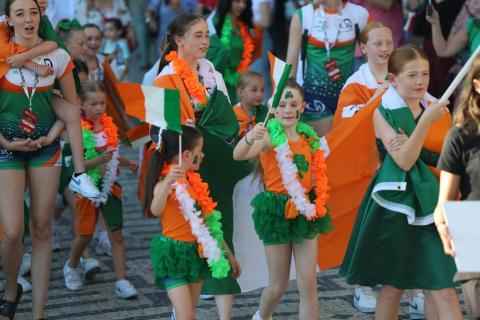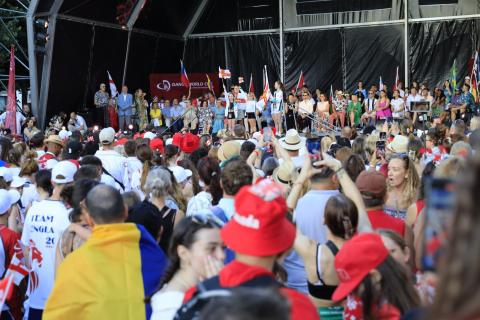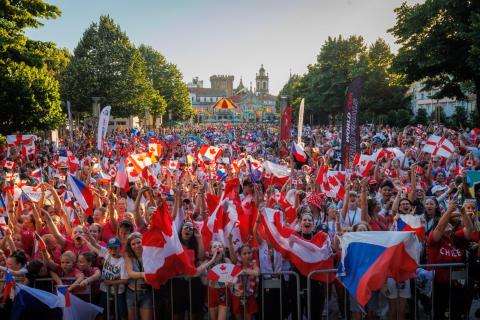 Enthralling events like nightly DJ parties, dynamic Hip Hop street battles in the town square, and captivating performances at the local mall delivered immense excitement and joy to dancers and supporters alike.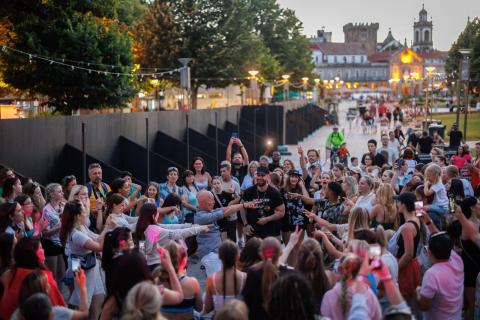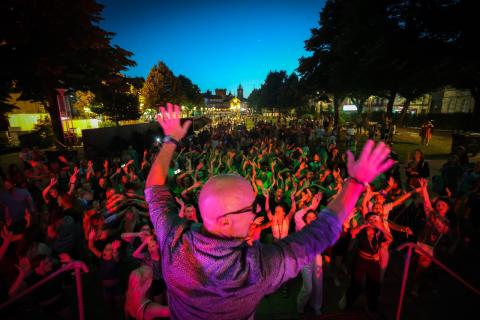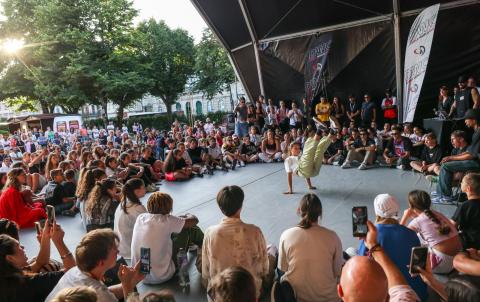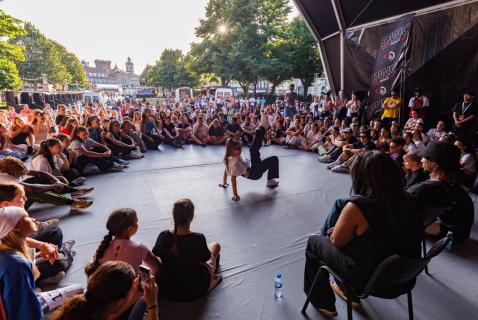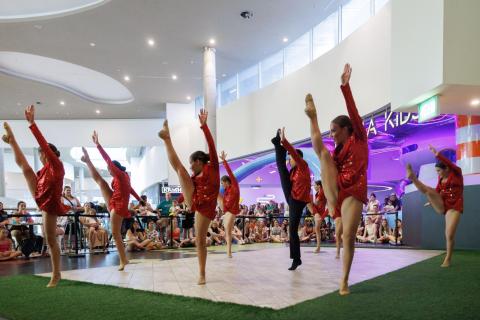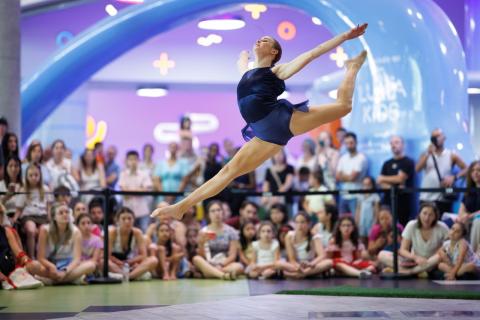 The enchanting Theatro Circo played host to the traditional Grand Finals and Gala performances, spotlighting top placements and extraordinary achievements at the culmination of each Mini/Children and Junior/Senior competition, creating a breath-taking conclusion to the event.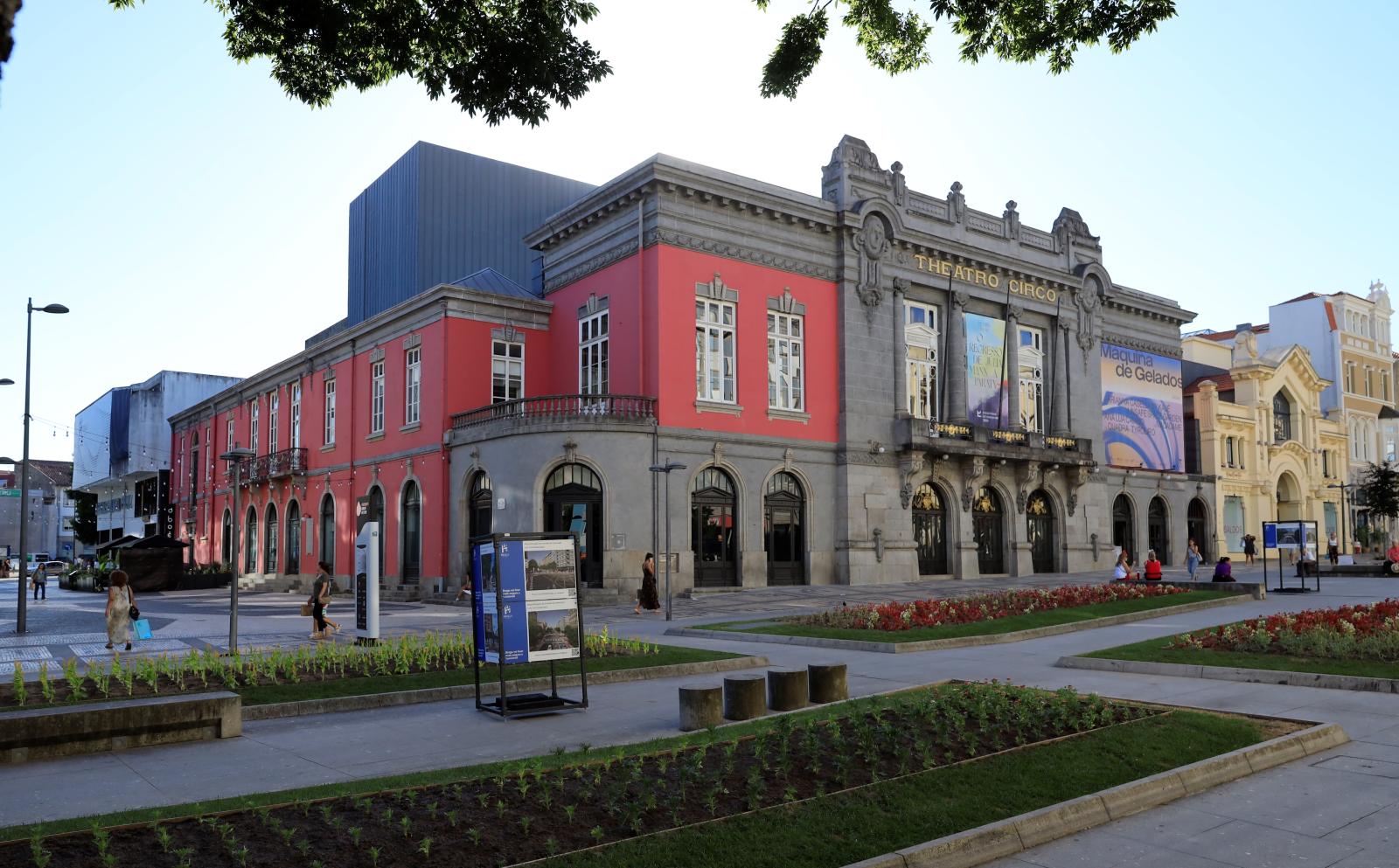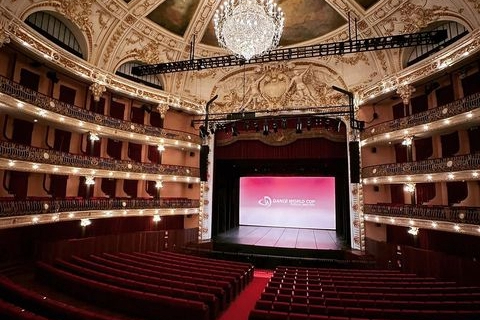 With the DWC's presence in Braga during the competition period, the city and the wider North of Portugal experienced an estimated economic impact of 30 million euros across accommodations, dining establishments, and general commerce.
Undoubtedly, Dance World Cup 2023 etched yet another indelible experience into the memories of all participants, leaving an enduring mark on Braga and its attendees.
Anticipation is already starting to build for the upcoming DWC 2024 World Finals, scheduled to grace Prague, Czech Republic next year, and we look forward to warmly welcoming everyone involved once more.