Latest News
whats happening at the dance world cup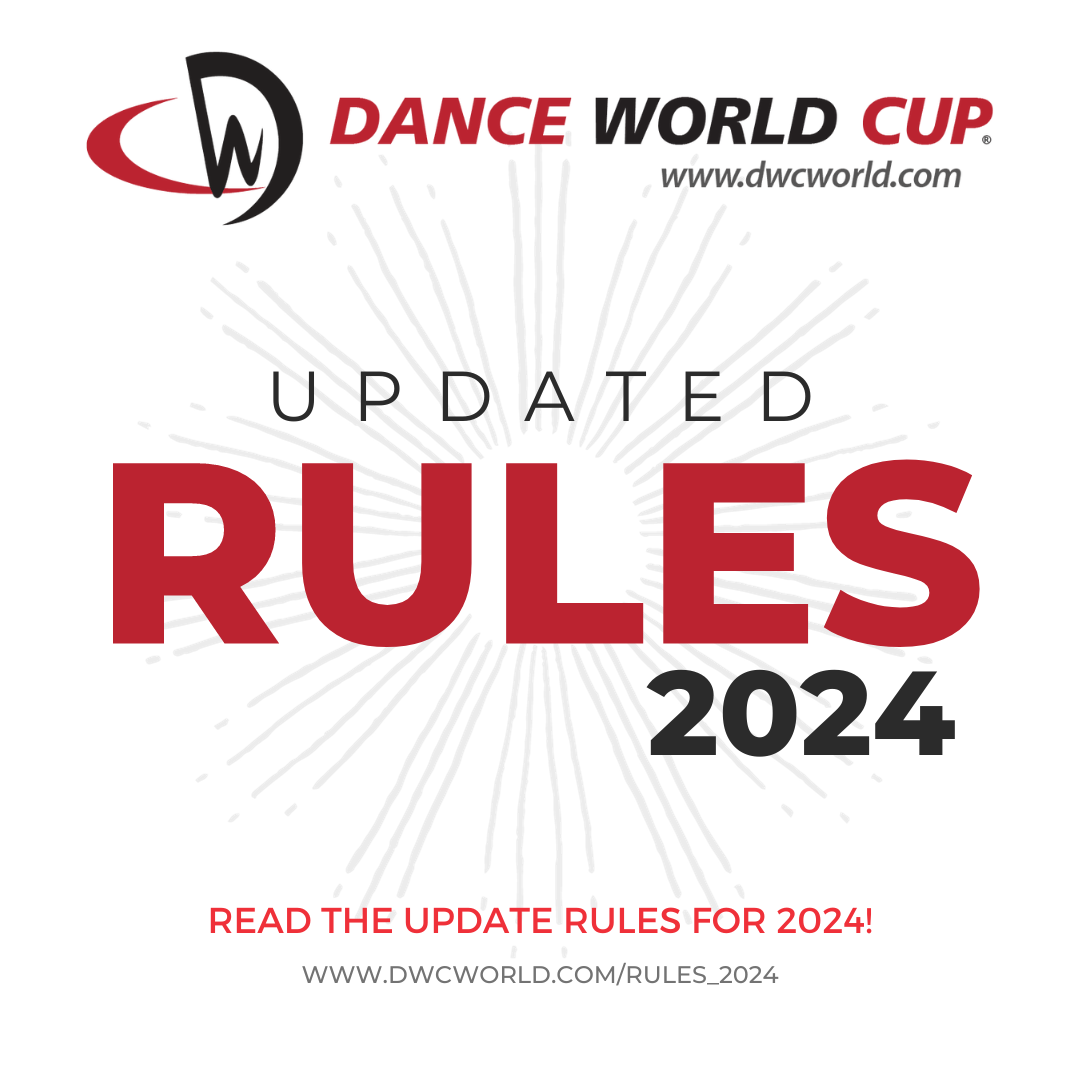 We're happy to announce that the updated DWC 2024 rules are now available. Dive into the details at https://dwcworld.com/rules_2024 before registering…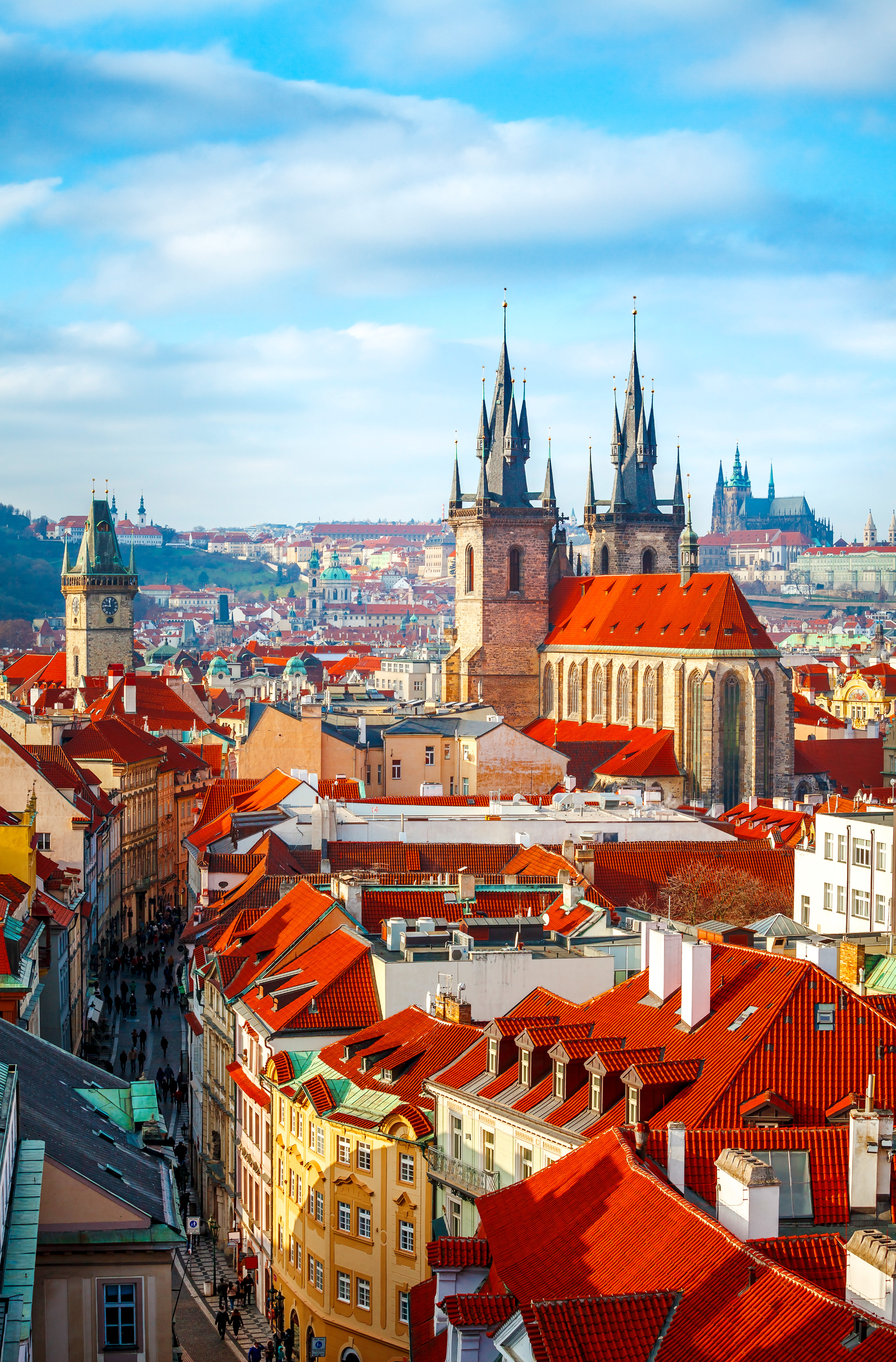 Will you be joining us for the Dance World Cup 2024 World Finals in Prague, Czech Republic? It's with great enthusiasm that we announce…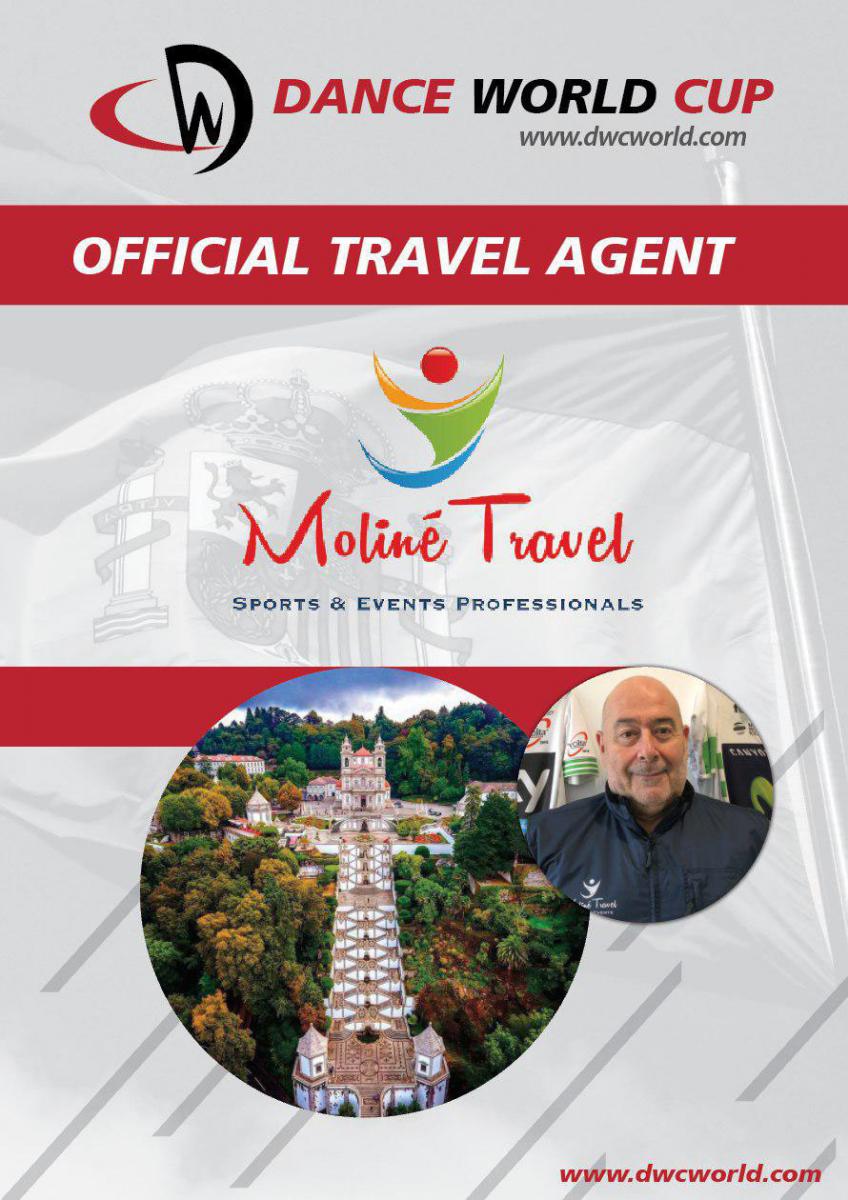 Get the best deals on your ideal hotel or self catering accommodation in Prague, Czech Republic by contacting our official and recommended…
Representing over 120,000 competitors from 65 countries competing at their country qualifiers and at the World Finals.

This is the greatest all-genre dance competition in the world for children and young adults around the world.
65 Countries Competing
from all over the world
| | | | | | | | | | |
| --- | --- | --- | --- | --- | --- | --- | --- | --- | --- |
| | Afghanistan | | Argentina | | Armenia | | Australia | | Austria |
| | Belarus | | Belgium | | Bosnia and Herzegovina | | Brazil | | Bulgaria |
| | Canada | | Chile | | China | | Croatia | | Cyprus |
| | Czech Republic | | Denmark | | England | | Estonia | | France |
| | Germany | | Gibraltar | | Greece | | Guam | | Guernsey |
| | Hong Kong | | Iceland | | India | | Indonesia | | Ireland |
| | Israel | | Italy | | Japan | | Jersey | | Kazakhstan |
| | Latvia | | Luxembourg | | Macau | | Macedonia | | Malaysia |
| | Mexico | | Moldova | | Netherlands | | New Zealand | | Northern Ireland |
| | Norway | | Poland | | Portugal | | Republic of Ireland | | Romania |
| | Russia | | Scotland | | Slovakia | | Slovenia | | South Africa |
| | South Korea | | Spain | | Sri Lanka | | Sweden | | Switzerland |
| | Taiwan | | Turkey | | Ukraine | | United States | | Wales |
| | | | | | | | | | |
PRAGUE, CZECH REPUBLIC – 2024 WORLD FINALS
PREPARE TO BE DAZZLED IN THE CITY OF A HUNDRED SPIRES!
Get ready for a magical experience, as the next destination for the highly anticipated 2024 Dance World Cup is none other than the enchanting city of PRAGUE, CZECH REPUBLIC!! We are thrilled to announce that the magnificent PRAGUE CONGRESS CENTRE will be the host venue for the next Dance World Cup finals from THURSDAY 27 JUNE to SATURDAY 06 JULY 2024 As we prepare to embark on this exciting journey, stay tuned for more updates regarding country qualifier info and dates , registration details, and all that the fantastic city of Prague has to offer.
With Finals all over the World
This is where the finals have been in the last 8 years
Statistics of previous World Finals
The number of contestants at the World Finals have increased each year. This is without a doubt the premier dance competition on the planet!
2020/2021 United Kingdom
7200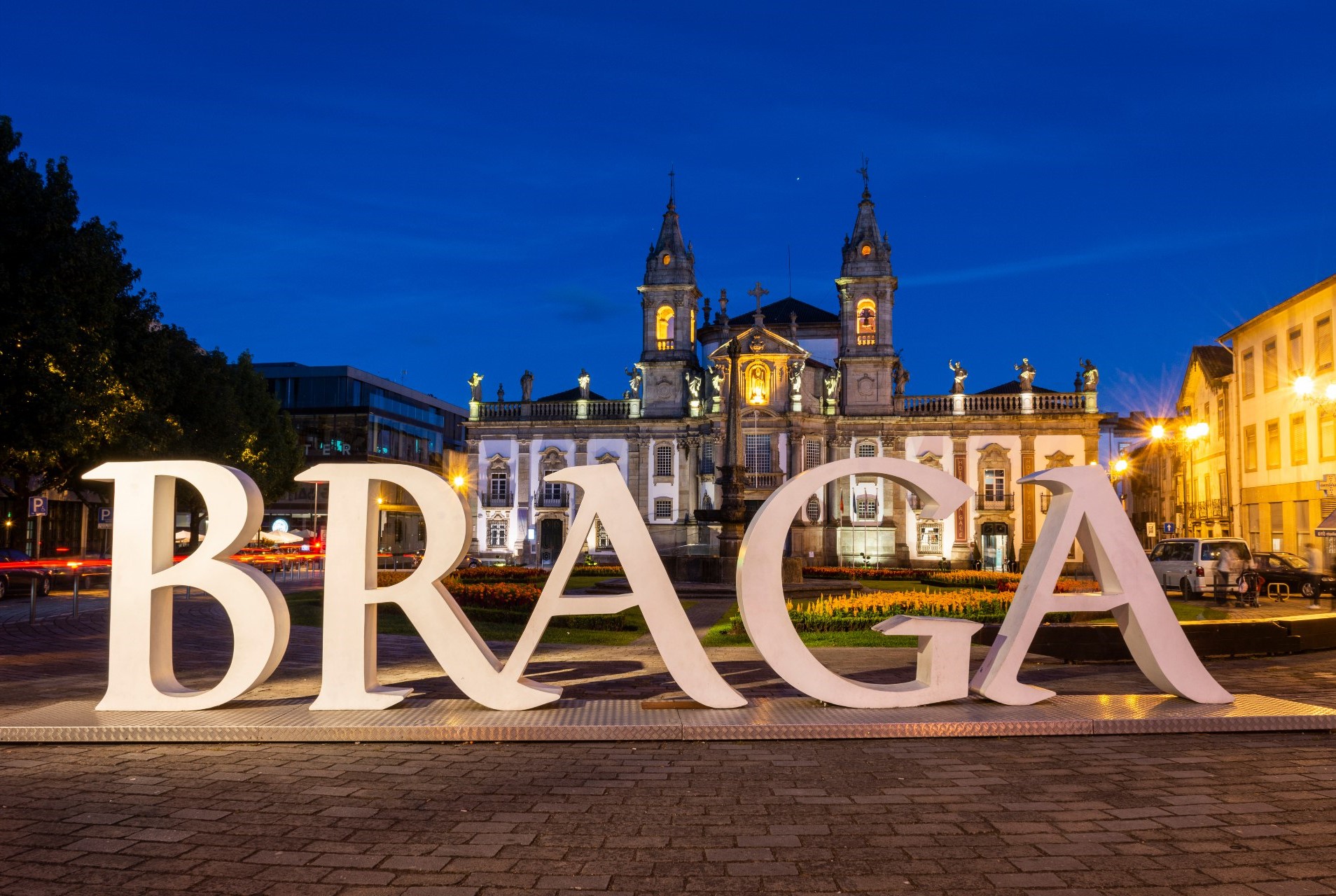 Dance World Cup World was absolutely delighted to be welcomed back once more to Braga, Portugal, from 30 June – 08 July 2023.
This year's World Finals event gathered over 7500 dancers from over 50 countries, an amazing line-up of esteemed judges, choreographers, and enthusiasts from all corners of the globe to celebrate the beauty and diversity of the dance world.
Braga became a hub of dance excellence with 4800 routines performed on 3 stages in 2 spectacular venues. The competitors demonstrated incredible skill and dedication, while Masterclasses and lectures by renowned choreographers provided valuable learning opportunities.
The event featured one of DWC's largest opening flag parades to date, exciting DJ parties, and Hip-Hop battles. The beautiful Theatro Circo hosted the traditional Grand finals and Gala performances, concluding the event on a high note.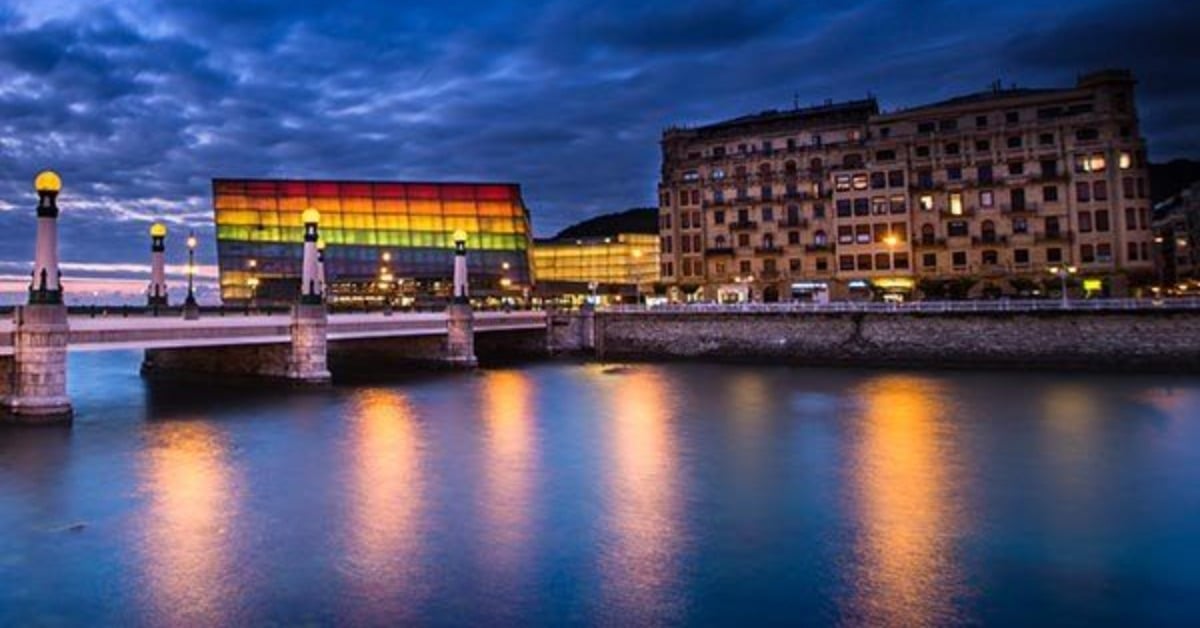 Dance World Cup was ecstatic to organise a live event to full capacity again for the 2022 finals in the breath-taking and friendly seaside town, San Sebastián in Spain.
The Kursaal Congress Centre was supreme in hosting over 10,000 passionate dancers, teachers and audience members with their 2 auditoriums and multipurpose rooms equipped with state-of-the-art technology. The Victoria Eugenia Theatre where the Galas were held left everyone in awe with its beauty and spectacular grandeur.
40 countries brought their best talent and the 9 days of being entertained by spectacular performances with the added bonus of making new friends and having fun on the gorgeous adjacent beach surroundings was truly an unforgettable experience.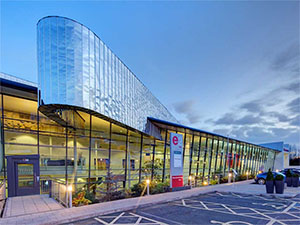 Dance World Cup against all odds organised a live and video event for the 2020 and 2021 competitions featuring over 7,200 of the world's best dancers from over forty countries.
The Telford International Centre was the perfect venue for Dance World Cup with the live contestants enjoyed performing on a wonderful stage with a seperate prize giving stage. The city were incredibly welcoming to the dancers and their families and it was 11 days of dance that we will never forget.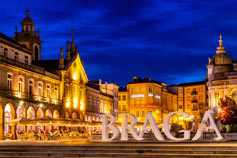 Braga, Portugal was the perfect destination for history, culture and unbeatable cuisine. We cannot wait to return to Braga again, for the perfect weather and incredible culture we experienced there. In 2019 we brought a record breaking 6000 dancers and 53 Countries to Braga, Portugal to experience its beauty and charm.
Braga is a wonderful tourist destination that combines history and culture, with numerous outstanding architecture and attractions dating back not just hundreds, but thousands of years. Braga is situated between mountains, forests, grand valleys, plains and fields, constructing natural spaces, moulded by human intervention. Braga is a homely, intimate city that packs an unexpected punch.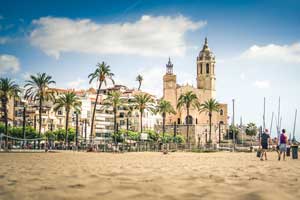 With the Dance World Cup showing growth each year, 2018 was a momentous year for us and all the dancers that participated in the 2018 World Finals that took place in Sitges, Spain.
We only needed 10 out of the 300 days of sun in a year in Sitges, and Spain delivered perfect weather along with perfect scenery along its 17 beaches. The opening ceremony was held along the beach with 5850 dancers representing over 46 countries. What a sight to behold and experience, so many passionate dancers from across the globe in one place.
Sitges of the 21st century is based on creativity, talent and innovation, but without ever losing its roots. Sitges is still a town that attracts and seduces, and we can't wait to be back to experience more of the cultural wealth and experiences that it has to offer.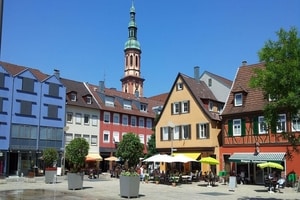 Offenburg, Germany was the welcoming destination of the 2017 Dance World Cup Finals.
On Friday the 23rd of June, the streets of Offenburg's Marketplatz were filled with passionate dancers from 49 countries parading, singing, cheering and carrying their countries flags with pride for the Dance World Cup opening ceremony. The echoes of national anthems being sung was truly an amazing experience, uniting countries through the language of dance.
Each country gave us a peak of what they had to offer throughout the competition, dancer's excelled in each of their routines, showcasing their top talents. With an outstanding amount of 4000 dancers, the 2017 Dance World Cup finals truly is not one to forget.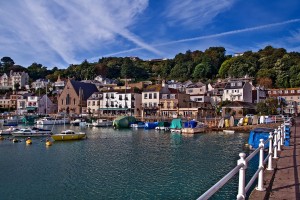 In 2016, Dance World Cup was hosted in Jersey, Channel Islands. With over 3000 dancers participating in the competition this was an incredible event for Dance and the Island.
Since it was last held in the Island six years ago, the competition has grown significantly, with 30 countries, including Japan, Malaysia, South Africa and Mexico, compared to just 18 in 2009.
Jersey had never witnessed so many artistic performances from young dancers and it was truly memorable for all those involved. All of the participants showed an incredibly high standard of dance and each participant excelled. All in all what a miraculous experience it has been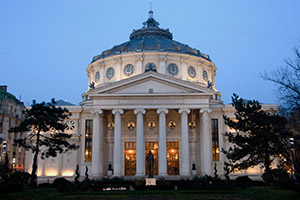 On Saturday the 27th of June 2015, Bucharest was welcomed by the breath-taking large group of passionate and spirited dancers; as the Opening Ceremony for the Dance World Cup finals commenced.
In 2015 the experience of Dance World Cup was taken to a whole new level with the introduction of Club Wow, the media home of the Dance World Cup and introduced a new kind of live streaming that had never been experienced before. 2015 saw the largest group of online audience across the world stream in and watch the Dance World Cup and support their nations as they compete for their titles.
Standards were higher than ever before and the talent didn't not disappoint. A great many new friends were made and the spirit of dance only grew in abundance.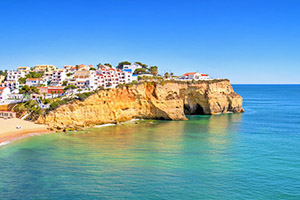 In 2014, the Dance World Cup finals saw around 3000 competitors from 28 countries across the globe participate in Algarve, Portugal. The Congress Centre came alive as it boomed with exhilaration, as a multitude of dancers and supporters brought their spirit and vibrant culture to the energetic city of Algarve. The warm sunny skies and the crisp blue waters of the Rio Arade set the backdrop for a pulsating extravaganza.
Throughout the competition, dancer's excelled in each of their routines, showcasing their top talents and giving us a peak at what each country had to offer.
All in all, the 2014 Dance world Cup finals saw a passion for dance that will for ever be remembered.
In 2013, Dance World Cup was hosted by the City of Brighton. This was our largest event to date with 3,000 young dancers taking part and having the opportunity to perform on the Brighton Dome Concert Hall stage.
Our opening ceremony this year included performances from professionals within the English industry and a highlight were routines performed by Unity UK.
All of the participants of Dance World Cup 2013 showed an incredibly high standard of dance and each participant excelled on the day and we welcomed Spain for the very first time to the competition. The competition was also attended by participants from Malaysia, South Africa, Sri Lanka and our new friends from India.