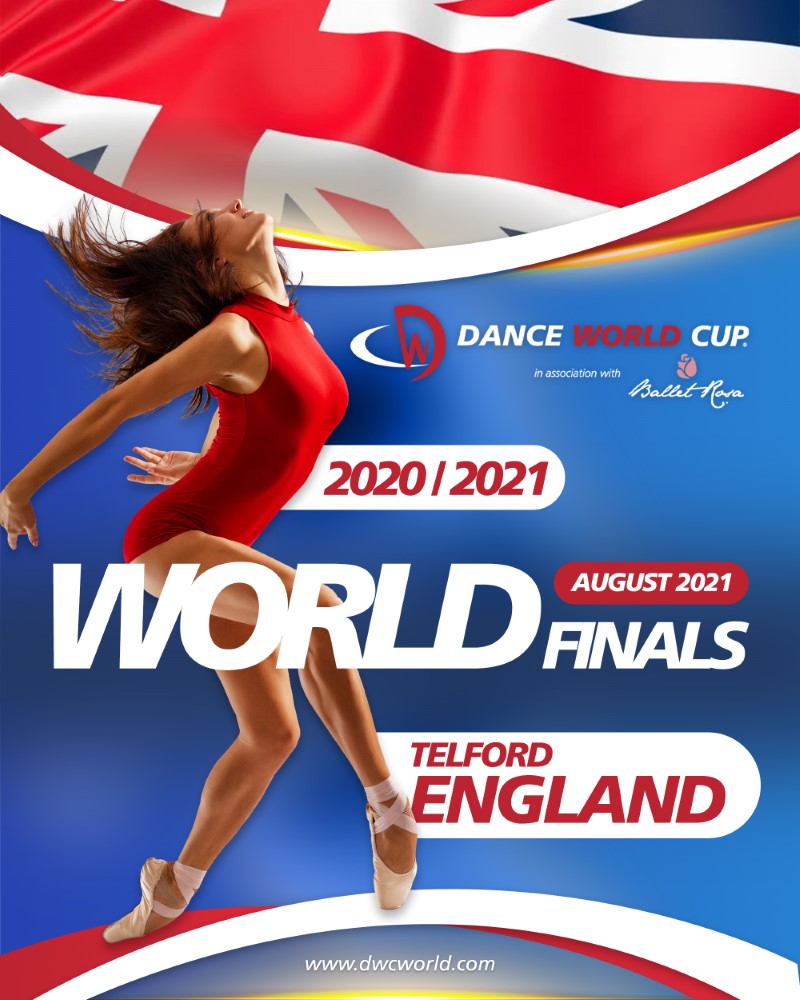 Due to the changing conditions of the Covid-19 pandemic, Dance World Cup has taken the decision that we will be holding our 2020/2021 finals in Telford, England, in the United Kingdom in August at the 'Telford International Centre'.

The 2020 competition will start on 09 August followed by the 2021 competition and run possibly until 20 August 2021. The duration of the competition and the start date of the 2021 competition , cannot be confirmed until 21 May 2021, when we will know how many dancers will be attending.

Telford is easily accessible from all over the UK and has an international airport 40 miles away for our overseas competitors. (subject to covid travel restrictions).
Due to the ever-changing travel restrictions within the world, with Covid, we understand that some countries will find it hard to travel to the UK to attend the live event this summer. We are therefore working on an alternative plan for those who this applies to:
Video entry for finals

For those countries that will find it hard to attend the live finals in the UK due to Covid restrictions, DWC will accept your qualified entries via video. We will send your dance schools the instructions on request, on how to upload videos for already qualified routines to the DWC system and these will be played to the audience in the UK, with the live performances, and adjudicated as per a normal final. The entire event (video and live performances) wil be lived streamed on our dedicated DWC channels. Entry fees for videos will be at a reduced rate and instead of paying an event fee, those entering by video entry can purchase a live streaming pass, to watch the competition.
More information regarding entering by video for the finals will be available after 30 April 2021.
Please contact your qualifier organiser if you have not yet attended a live/video qualifier competition in your country to enter the finals, and they will be happy to give you further information on this.
We are very appreciative of your continued support for our competition, and we know how hard it is for all countries during this uncertain time, but we are determined to continue and to get the world dancing again.
Best wishes
John Grimshaw
Chairman
DWC Ltd