Educational Programme 2019
In 2019 we introduced a prize called the 'GOLDEN TICKET'. The lucky recipients of these awards were eligible to 9/10 hours of free dance tuition with top industry professionals. We held these masterclass weekends at various European venues. The teachers/choreographers were so impressed with the standard of our dancers that we asked them to choose 2-4 students from each weekend to invite to the DWC finals in Rome. The award was a free event fee and, two solos of their choice in Rome 2020.
INVITES AWARDED TO:
Junior Ballet - at the Paris Conservatoire with Irina Sitnikova
Julia Miro – Spain,
Aiste Stankeviciute – England,
Tabitha O'Sullivan – England
Junior Contemporary – at the Elephant in the Black Box, Madrid with Jean Philippe Dury and Marco Blazquez
Grace Sproll – England
Bruno Oliveria – Portugal
Marinó Máni Mabazza – Iceland
Children Ballet – at the Institute of the Arts, Barcelona with Misha Tchoupakov
Martina Garcés Ballester - Spain
Marlene Bücker – Germany
Children/Junior Musical Theatre- at Arts Educational, London with Bill Deamer
Solomiia Tkachivska – Ukraine
Sara Meira – Portugal
Harrison Vaughn - England
Children Contemporary – at Studio Wayne McGregor, London with Odette Hughes
Bogdan Haralambov – Bulgaria
Nathan Villalba – Gibraltar
Sasha Tomlin – England
Maya Jackoby - Israel
Golden Ticket Winners 2019 Comments & Photos
EDUCATIONAL MASTERCLASS IN PARIS WITH IRINA SITNIKOVA – JUNIOR BALLET
'Wow !! What an amazing opportunity! We can't thank you enough.
Thank you so much for this opportunity, I really gained a lot and absolutely loved it'.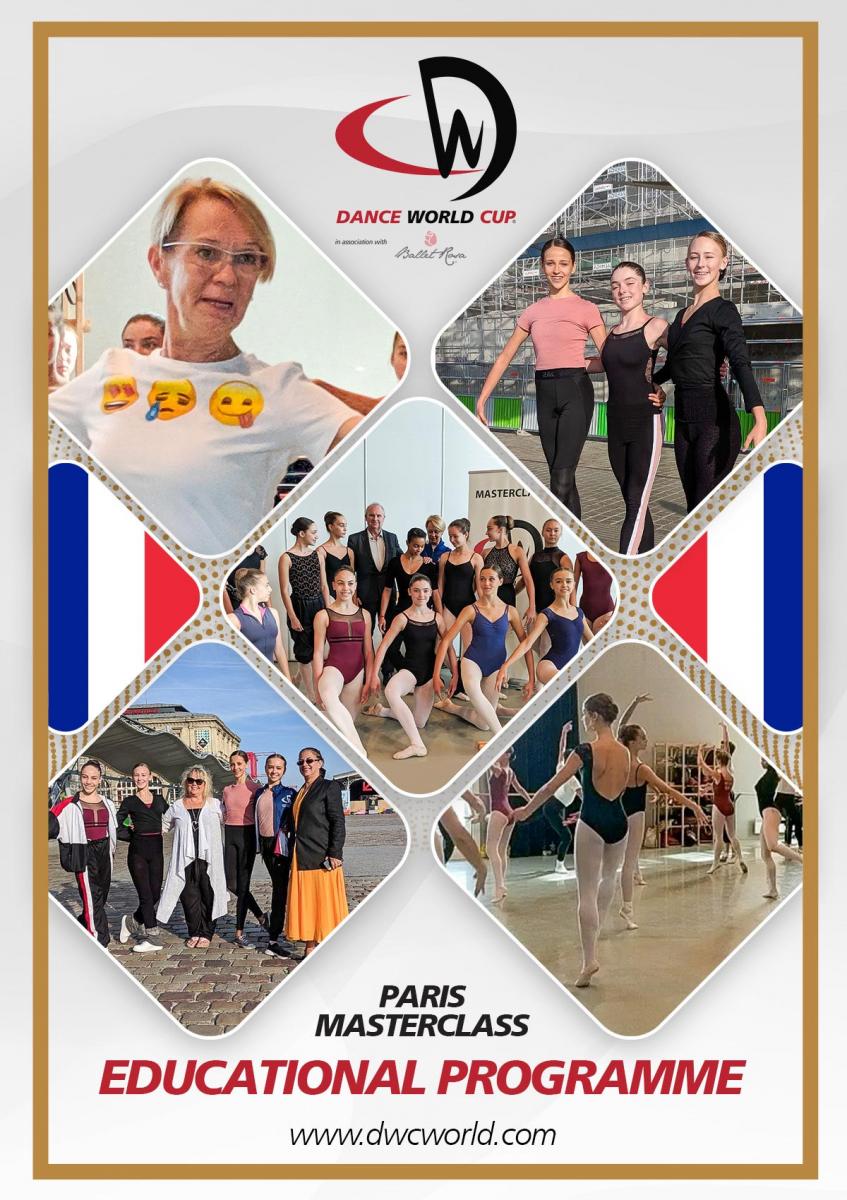 EDUCATIONAL MASTERCLASS AT EBB MADRID WITH JEAN-PHILIPPE DURY AND MARCO BLAZQUEZ – JUNIOR CONTEMPORARY AND LYRICAL
'The masterclasses in Madrid were exceptional; it challenged me and was completely outside of my comfort zone, the environment was very supportive and not at all intimidating.'
'The teachers gave us amazing classes and taught everyone so much. Their passion and clear direction really helped the class learn and understand themselves and most of all took contemporary to a new level. I'm very grateful for the experience.'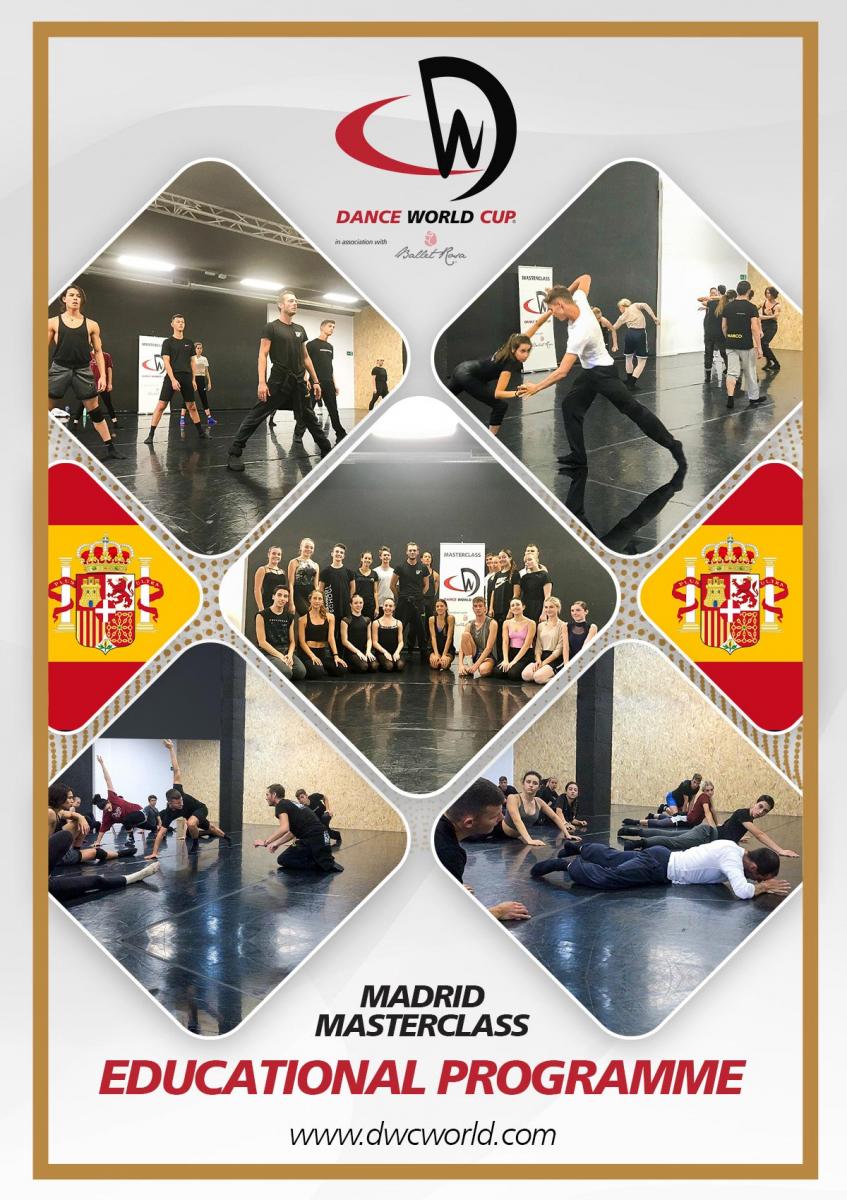 EDUCATIONAL MASTERCLASS IN BARCELONA WITH MISHA– CHILDRENS BALLET
'We would like to thank you and for the great weekend in Sitges. It was a great honour for our daughter, (after dancing her first solo ever in Braga in June) and an unforgettable experience to take part at the masterclass. Thank you very much for organizing a perfect weekend.'
'Thank you for the Wonderful opportunity to Train with Misha. Really enjoyed it! In such a nice place!'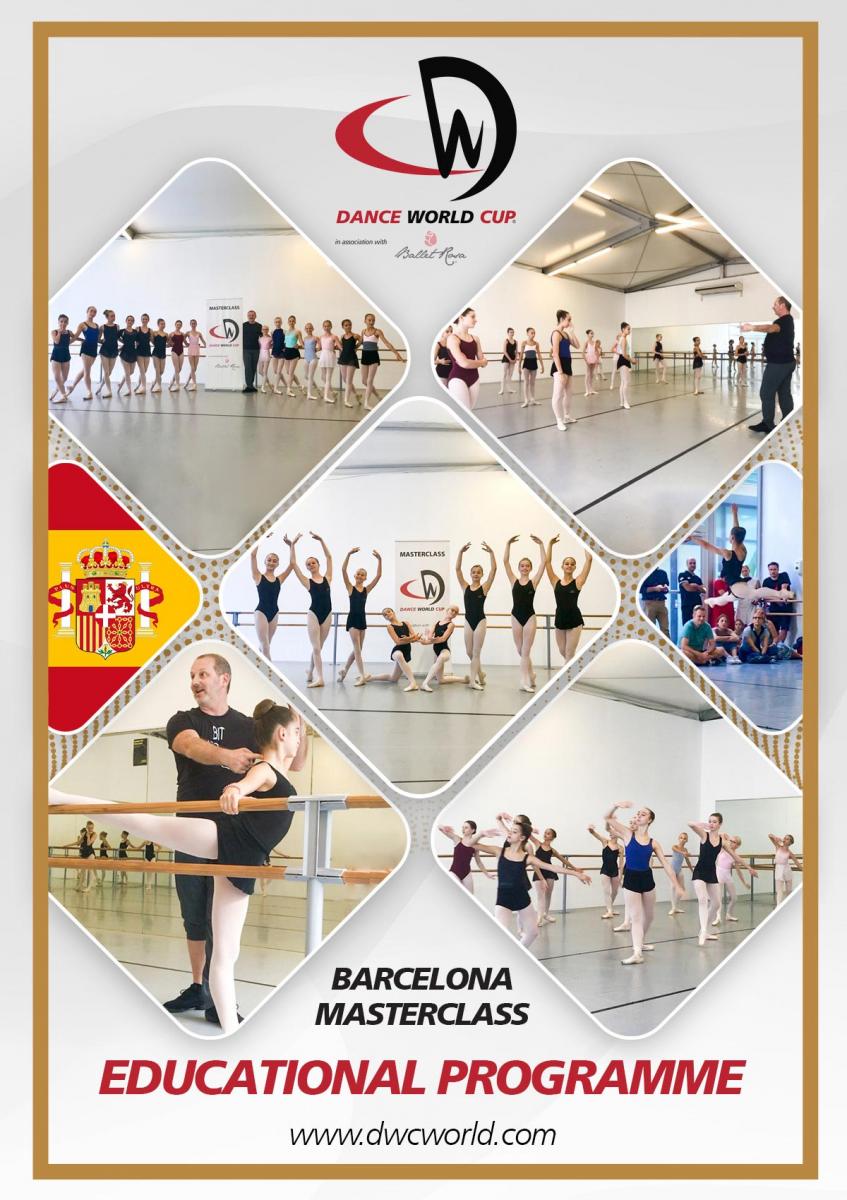 EDUCATIONAL MASTERCLASS AT ARTS EDUCATIONAL LONDON WITH BILL DEAMER - CHILDRENS MODERN AND CONTEMPORARY
'Thank you so much for giving me such an amazing opportunity to attend the weekend workshop with Bill Deamer.
I absolutely loved the whole experience and learnt so many helpful tips. I loved learning Bill's choreography, his style and working with Kylie his wonderful Associate.
His performance tips and debriefing throughout were invaluable!! I can't thank you enough.'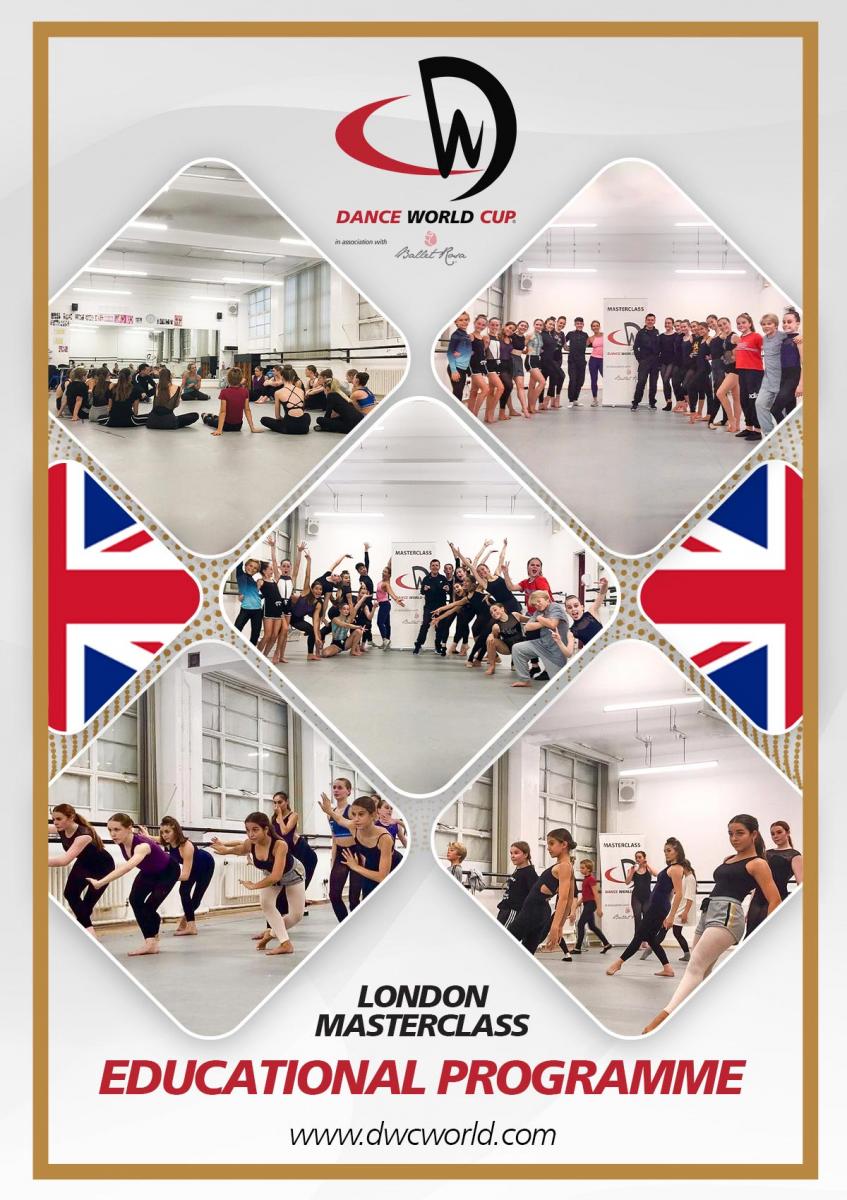 EDUCATIONAL MASTERCLASS AT STUDIO WAYNE McGREGOR WITH ODETTE HUGHES - CHILDRENS MODERN AND CONTEMPORARY
It was a great honour for us as a dance studio to be able to give our dancers this unique extraordinary experience, that can only happen with DWC.
"I really enjoyed the variety of contemporary styles that were taught in the two days! Also, getting the chance to work with amazing dancers from many different countries was a delight."
'I would like to thank you and the DWC association for the outstanding experience we had in London. The masterclasses were another important step in the process of shaping of my student to fulfil her dream and become a world-class dancer. We felt so lucky to be welcomed to the session and the way you treated us gave her the confidence to excel even with the language barrier.'
'The award is an unexpected bonus. We are so excited and working harder to perform best at the competition.'
'We returned home inspired and motivated.'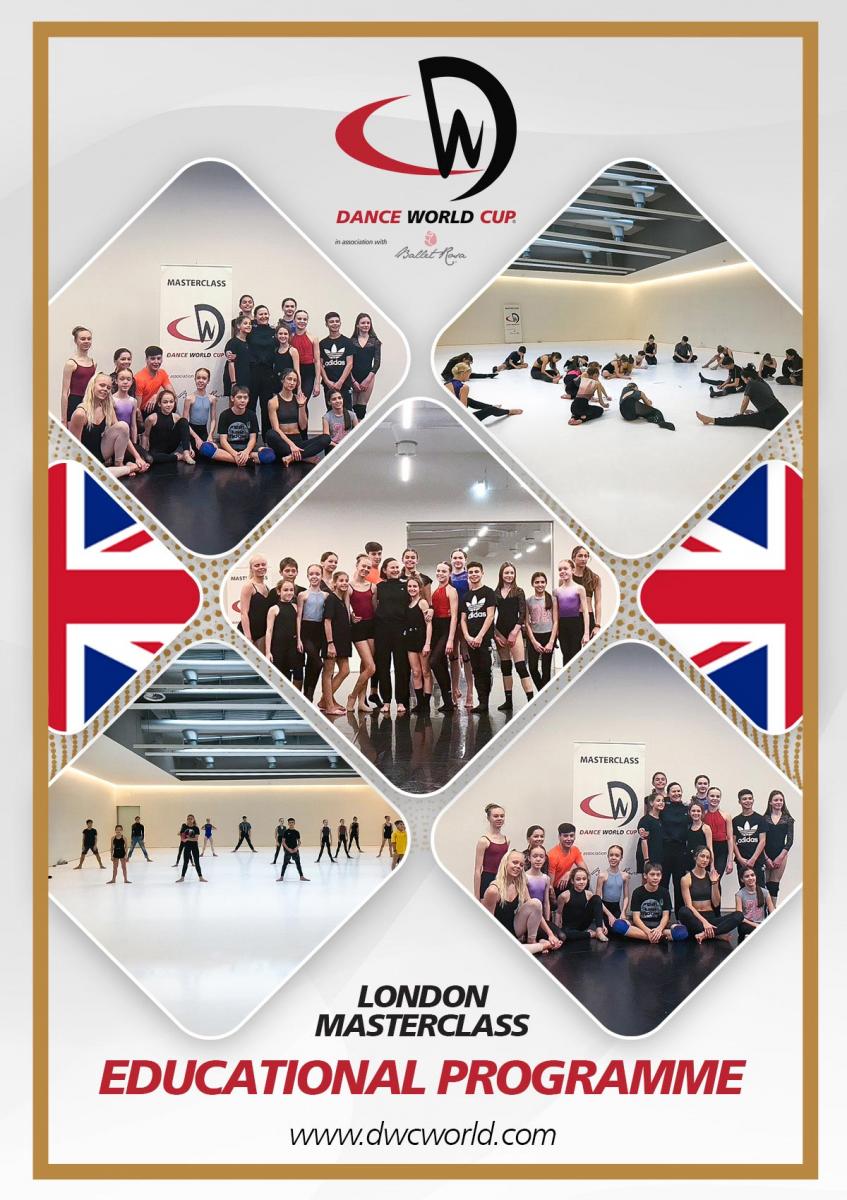 GOLDEN TICKET EDUCATIONAL MASTERCLASSES FOR 2020 TO BE ANNOUNCED SOON WATCH THIS SPACE …