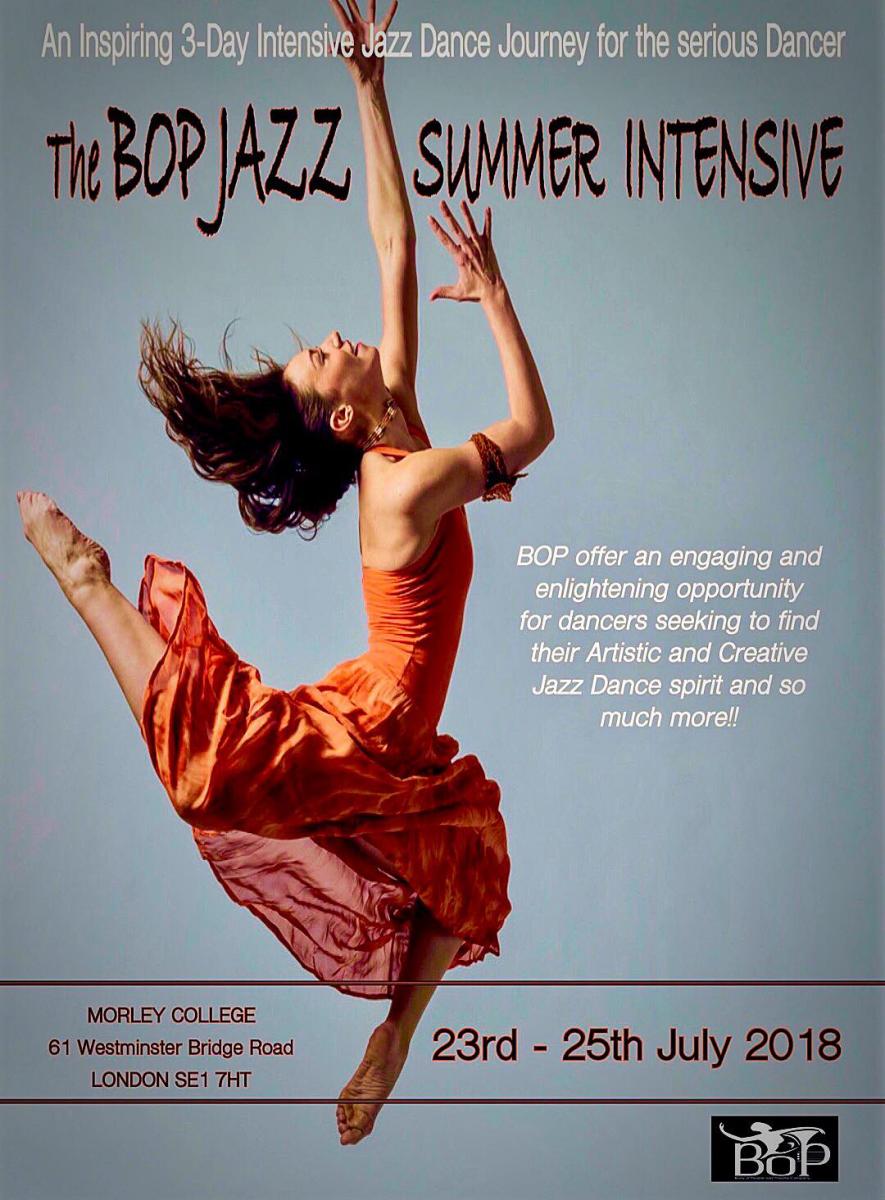 Dance World Cup is delighted to advise all senior dancers that BOP jazz theatre Company is offering a summer school scholarship to one of the winners at the DWC 2018 Finals in Stiges. (scholarship is for tuition only- flight and accommodation not included)
Body of People aka BOP Jazz Theatre Company is a truly unique Jazz Dance, Music & Theatre Company and dedicated Educational Organisation, that brings together the artistic and creative expression of the Jazz Art Form right into the 21st Century.

We hope you will share in our passionate and exciting vision
to Enlighten, Entertain and Educate through the creative and artistic expressive of the Jazz idiom.
https://www.bop.org.uk/bop-jazz-summer-3-day-intensive-program-information.html