Dance World Cup Digital Certificates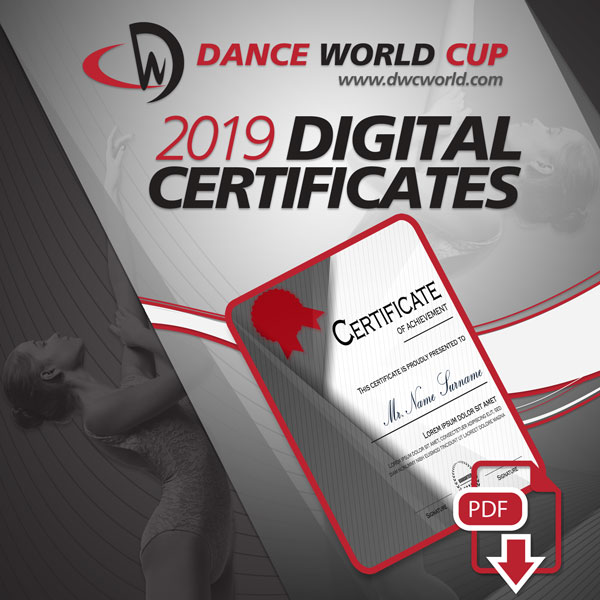 Dance World Cup are pleased to announce that digital certificates will be issued at this year's Finals in Braga, Portugal.
The digital certificates will be available to download online at any time after prize giving. With the new improved digital certificates, it will now be much easier to store your certificates safely for years to come and certificates cannot be damaged or lost when traveling.
If you also need a printed version, you may print the certificate yourself in multiple copies and in any size. Details on how to obtain your digital certificates online will be announced closer to the Finals.