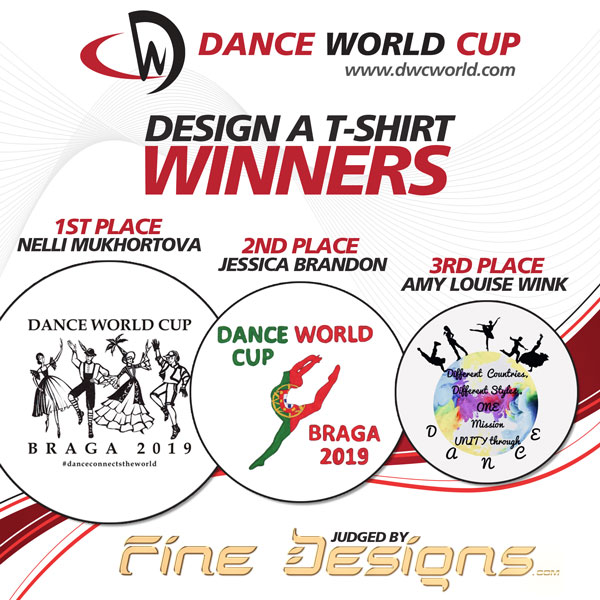 2019 Design a T-shirt Competition - Winners
The executive at Fine Designs was so impressed with not only the variety, but the standard of drawing ability and colour used for all the wonderful designs sent in this year. Congratulations to all of you.
The winners are:

1st Place, Nelli Mukhortova – aged 9 – Momo Balletstudio – Germany
Nelli has created a stricking design and describes the meaning of each dancer represented in it. Her favourite dance styles are Ballet and Hip Hop and the two dancers in National dress represent Kazakhstan, where Nelli was born and Germany where she now lives. She wanted her design to say that dance knows no boundaries and is loved all over the world.
2nd Place, Jessica Brandon – aged 10 – Swindon Academy – England
Jessica has hand drawn and coloured this design to incorporate the colours of the Portuguese flag - well done
3rd Place, Amy Louise Wink – aged 13 – Stylos Dance Studio – Gibraltar.
Amy has used some computer graphic skills to produce a bold, colourful and attractive design – well done